Filters
To have the best experience , use the filters below to display the accessories that are compatible with your phone model.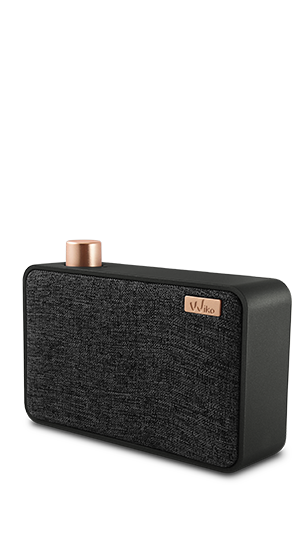 WiSHAKE Wireless Speaker
The WiSHAKE wireless speaker delivers a stellar sonic experience for its pocket-sized convenience. A neo-retro design is apparent in its double sided textile cover in dark grey, khaki or white with a copper button. Built to keep the party going anywhere you are, its 520mAh rechargeable battery lasts up to 6 hours when fully charged. It delivers head-shaking bass with its 2W single speaker and passive radiator. One button does all, from power, volume, pause, start to the 4.0 Bluetooth connection. There's a rubber pad for anti-slip and automatic power-off when not in use for 30 minutes. 
•Speaker size: 38mm, 2W, 4 ohms
•Frequencies: 20Hz-20 kHz
•SNR: >70db
•Connectivity: Bluetooth 4.0
•Audio Input: Jack 3.5 mm
•Operation range: 10 m
•Battery 520 mAh Li-Ion
• Music play time : 6 hours
•Weight: 160 gr