Filters
To have the best experience , use the filters below to display the accessories that are compatible with your phone model.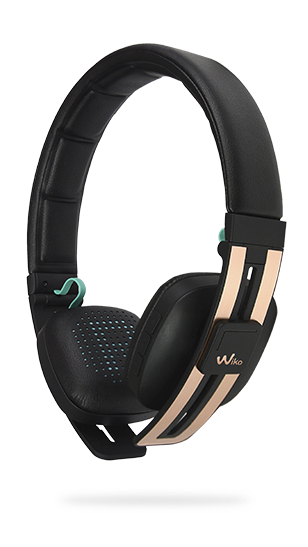 WiSHAKE Wireless Headphones
Be it work or play, WiSHAKE Wireless Headphones are lightweight and foldable to easily carry anywhere for easy control of music and calls. Combining a modern, lifestyle design and a crisp sound experience, they're available in black, khaki and cream. Added to the sturdy build quality, they provide supreme listening comfort with soft ear cushions and an adjustable headband. Make those long days more musical with a battery delivering up to 8 hours of enjoyment, with a wired mode so that you don't run out of juice.  For those who love to share, your friends can join the fun by connecting another wired headphone set.
•Speaker size: 40mm
•Frequencies: 15Hz-25 kHz
•Micrphone sensibility: -42db
•Connectivity: Bluetooth 4.0
•Operation range: 10 m
•Battery 300 mAh Li-Ion
• Music play time : 7-8 hours
•Chargin time: 2.5 hours
•Weight: 185 gr