Filters
To have the best experience , use the filters below to display the accessories that are compatible with your phone model.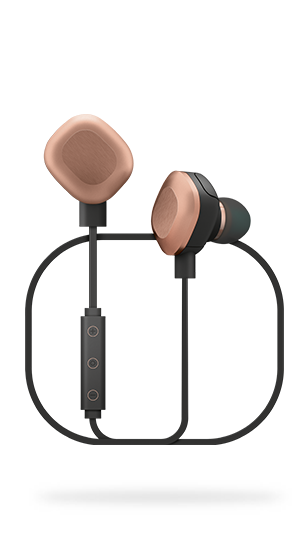 WiSHAKE Wireless Earphones
Whether for work, sport or pursuit of an active lifestyle, WiSHAKE wireless earphones go along with you for up to 8 hours of powerful, crystal clear sound. Made with high-end aluminium casing, they are available in black/silver and black/copper. Incredibly comfortable with a set of ear fixtures in 3-sizes, they ensure a perfect, secure fit to your ears. Designed to be worn like a necklace anywhere, anytime, they have a smart magnetic system and an ultra-compact remote controller for music and calls. Notably IPX7 water resistant, they are easy to clean after a workout, either under water or in the shower.
•Speaker size: 8mm
•Frequencies: 15Hz-25 kHz
•Micrphone sensibility: -42db
•Connectivity: Bluetooth 4.1
•Operation range: 10 m
•Battery 120 mAh Li-Ion
•Weight: 15 gr