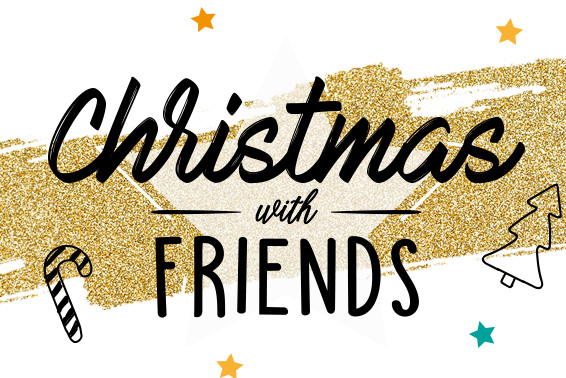 Get Merry this Christmas with friends
Deck the halls! Wiko's celebrating
Christmas with friends.
Choosing the right gift can be tricky! Your friends are all different, from their personalities, styles and tastes to their interests and lifestyles. No worries! Wiko did the work for you and has the perfect gift to suit each of your friends.
Meet our group of friends and see what they'd love for Christmas.
Clara, the diva
She loves to sing in the bathtub like a diva pop star. Got a friend like her? Then, Robby's the perfect sing along companion with dual speakers and Auro 3D sound.
Lisa, the fashionista
She's there anytime you need fashion advice and has even got her own lookbook. Your fashionista friends will love Ufeel Prime, with its chic look in FHD and rocking camera.
Roger, the gamer
He averages 50 hours gaming a week. Got an extreme gamer friend? Fever Special Edition will rock their world with glow-in-the-dark, 4G LTE fun on a 5.2" FHD display.
Candice, the tourist
She's always jetting away on holiday. Have a friend that loves to travel? Lenny3 is ideal for a globetrotter with its flashy metal design, 5" HD IPS screen, GPS and dual SIM.
Mario, the pro
Always a new project, he's such a cool professional. Remind you of a friend? Ufeel's 5 fingerprints for 5 customisable actions will give them the control and efficiency they crave.
Pete, the athlete
He's an active guy who's always on the go. Got a friend with an active lifestyle? WiMATE will be their daily wingman with a smart coach, heart rate monitor, sleep monitoring, its own companion App, and IP67 certification.  
RSVP on our site now! You'll be sure to have some awesome gifts for your whole crew, waiting patiently under the Christmas tree.
Merry Christmas from Wiko!